Lawmaker wants to punish telcos that 'hoard' frequencies
A lawmaker has a filed a bill seeking to ease the entry of more telecommunication (telco) companies in the country by penalizing operators that underutilize frequencies provided them by the government.
In a statement on Wednesday, Quirino Rep. Dakila Carlo Cua said his House Bill 8134 or "An Act Systematizing Spectrum User Fees Imposed Against Radio Frequency Bands" will penalize telco companies who "hoard" frequencies.
Cua explained that in the Philippines, the majority of the frequencies are assigned to Globe Telecom and PLDT Inc. and the companies under their control.
He said spectrum user fees have long been imposed and collected by the National Telecommunications Commission (NTC) but with no definite system of imposition, which led to the "hoarding" of frequency bands by the two big telco companies.
"They have been granted more than enough frequencies but have failed to provide satisfactory service to Filipinos. Surveys show that Filipinos are the least satisfied customers in Asia," the lawmaker noted.
"By breaking the control of the two players over the country's frequencies, we increase competition and welcome new players," he added.
Despite Congress' power to issue a legislative franchise to a third player, the two major players have effectively prevented the entry of competition by cornering most of the frequencies given out by the government.
Any new player will need frequencies from different bands to offer call and text services, and mobile data, among others, he added.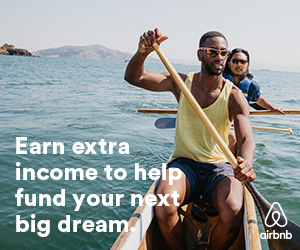 Under the bill, a telco company will be charged a premium on the spectrum user fees when the said band is found to be underutilized.
The NTC will also be given the power to initiate a callback or recall proceedings on unused, unutilized, and/or underutilized frequencies.
To do this, the NTC will be given appropriate funding to upgrade its capabilities to measure usage of frequencies, Cua said.
"We expect that this will result in improved service quality, faster internet speeds, and lower prices," he said.
The NTC is currently working on the selection process of the third telco company in the country. The agency reportedly set the submission of bidders' proposals from Nov. 5 to 7, and the bidding's start on Nov. 10. /cbb
Subscribe to INQUIRER PLUS to get access to The Philippine Daily Inquirer & other 70+ titles, share up to 5 gadgets, listen to the news, download as early as 4am & share articles on social media. Call 896 6000.