LOOK: Fake reports on Duterte, Kris Aquino circulating online
The public must be vigilant on fake information about President Rodrigo Duterte and Kapamilya actress Kris Aquino, the Agence France Presse (AFP) said on Tuesday.
A viral Facebook post claimed that the United Nations (UN) Economic and Social Council (ECOSOC) named Duterte as the world's best president. The post has been shared over 12,000 times.
Presidential spokesperson Salvador Panelo, however, denied the report, saying that Duterte has not received an award from the UN agency.
"There's no official notification from the UN about the said award," Panelo told the AFP.
The AFPsaid the UN website did not make any announcements about Duterte receiving an award. Instead, it featured statements and press releases on a call for an investigation about the alleged extrajudicial killings in the country.
Last Aug. 30, AFP also reported a similar Facebook post claiming that Duterte won an award from ECOSOC.
The AFP then reported that various websites posted fake information on Aquino's death. The fake death reports were posted on Facebook and shared over 4,000 times.
The post showed photos of Aquino with the caption: "Paalam, Queen of All Media Ms. Kris Aquino. Makakasama mo na rin mga magulang mo. (Farewell Queen of All Media, Ms. Kris Aquino Aquino. You can now join your parents. 1971-2018.)"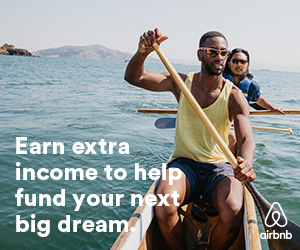 The post also featured a photo of a patient (reportedly Aquino) being treated by doctors in a hospital. The AFP, however, said the photo was from a United States military account posted in 2009.
Ernan Muñoz, a representative from Aquino's production company, confirmed to AFP on Monday that Aquino is still alive.
The news agency also pointed out that Aquino has made an appearance in public to renew her endorsement deal with Lady's Choice. She showed up two days after the fake death reports.
The video was posted on Kris Aquino's official Facebook page:
Thank you @unilever Lady's Choice for our renewed partnership. (i said last night i could sign before we flew, thank you to Unilever 🇵🇭 Chairman Benjie Yap for making time.And thank you Mindshare.) My sons & i look forward to the next 2 years with you… i believe God allows us to be anything we dream to be and all He asks is that we remain #grateful. It's going to be a delicious Christmas. 💙❤️ Kris

Posted by Kris Aquino on Wednesday, October 17, 2018
/ee
Subscribe to INQUIRER PLUS to get access to The Philippine Daily Inquirer & other 70+ titles, share up to 5 gadgets, listen to the news, download as early as 4am & share articles on social media. Call 896 6000.