JV Ejercito eyes running as 'Estrada' for 2019 polls
To prove that he is not cutting his ties with his father, Senator JV Ejercito said he might retain his nickname "Estrada" when he seeks reelection for the Senate in 2019.
Ejercito also used the same nickname when he first ran for senator in 2013. Only this time, he is not the only Estrada who will seek a Senate seat in 2019.
His half-brother, former Senator Jose "Jinggoy" Estrada, has already announced as early as April this year that he would run for senator next year.
READ: Jinggoy: I will run for senator in 2019 polls
http://newsinfo.inquirer.net/981494/jinggoy-i-will-run-for-senator-in-2019-polls
"I'm thinking, siguro kung magkakausap kami ni Mayor Erap, hindi ko pinuputol yung pagiging Ejericto-Estrada ko. In fact, I'm consulting my lawyer na maisama ko pa rin (ang Estrada)," the senator said during a regular forum at the Senate on Thursday.
Ejercito spoke while trying to explain why he had to leave his father's political party, Pwersa ng Masang Pilipino, to join the Nationalist People' Coalition (NPC). He took his oath as new NPC member on Wednesday.
"I'd want sana na Ejercito na ang gamitin ko dahil doon ako kilalala kaya lang baka sabihin na talagang para akong tumitiwalag," he said.
The senator said he would still use Ejercito as his legal name but he might still include the name "Estrada" in his certificate of candidacy.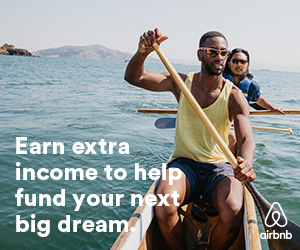 "Just like 2013, I used my real name Ejercito, Joseph Victor but alias yung Estrada…" he said.
"I might use it. Ayaw ko namang sabihin ng tatay ko na para akong tumitiwalag na at talagang pinuputol ko. Hindi. Wala akong balak," he added.
Ejercito admitted that this move might create confusion if he and his half-brother would both carry the name of their father.
Besides, he pointed out that this is probably the first time in the history of Philippine politics that two siblings are running together for the Senate.
"Talagang mayroong confusion. May mawawalang boto because of confusion. That comes with the risk of running together kaya nga hindi ginagawa ito ng pamilya," Ejercito said. /cbb
Subscribe to INQUIRER PLUS to get access to The Philippine Daily Inquirer & other 70+ titles, share up to 5 gadgets, listen to the news, download as early as 4am & share articles on social media. Call 896 6000.