NOVEMBER TARGET
New bus terminal seen easing Edsa congestion
The Department of Transportation (DOTr) will inaugurate in November a new integrated transport terminal in Parañaque City which is also being planned by the Metropolitan Manila Development Authority (MMDA) to become a transport hub for Metro-bound commuters from Southern Luzon.
Once opened, the P2.3-billion Paranaque Integrated Terminal Exchange (PITX) will become the last stop for provincial buses from the South.
From there, commuters headed to Metro Manila can take other transport systems like the Light Rail Transit 2 (Masinag) South Extension currently under construction, city buses, taxis and other public utility vehicles.
Features
Also known as the Southwest Integrated Terminal Exchange, the PITX would have 24-hour surveillance cameras, gender-sensitive restrooms, clinics, breast-feeding stations and a prayer room, according to the DOTr.
The project was among the flagship of the Duterte administration's "Build, Build, Build" program.
It was also a crucial component of the MMDA's now-discontinued traffic-easing policy that banned provincial buses from plying the stretch of Edsa between Cubao, Quezon City and Pasay City during rush hour.
Implemented in early September, the rush-hour ban was expected to clear Edsa of at least 2,000 provincial buses.
Ineffective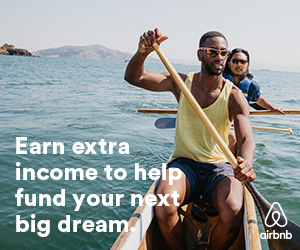 The MMDA, however, scrapped it this week after it proved ineffective since only 300 buses were being affected daily.
Another reason cited was that the terminals, where provincial buses were supposed to drop off their passengers, had yet to be completed.
Work is still ongoing on the Valenzuela City terminal which is supposed to be equipped with a passenger waiting lounge, in addition to amenities for women, children and the elderly.
Once completed, the terminal will be the last stop for provincial buses coming from Northern Luzon. With both terminals expected to be fully functional soon, MMDA special operations commander Bong Nebrija said they were looking forward to better results should the bus ban be reinstated.
Subscribe to INQUIRER PLUS to get access to The Philippine Daily Inquirer & other 70+ titles, share up to 5 gadgets, listen to the news, download as early as 4am & share articles on social media. Call 896 6000.