AMID TYPHOON DAMAGE IN NORTH
Veggies from Quezon to fill in supply gap in Metro, say agri execs
LUCENA CITY—The vegetable trading post at Sariaya town in Quezon province could fill in the shortage of vegetables in Metro Manila as farms in Benguet province and other areas in northern Luzon recover from the devastation from Typhoon "Ompong" (international name: Mangkhut), local officials said.
"We can fill in the needs of Metro Manila for vegetables. The typhoon barely touched the farms of vegetable farmers [in the province]," Carlo Cena, administrator of Sentrong Pamilihan ng Produktong Agrikultura sa Quezon (SPPAQ), said in a telephone interview on Wednesday.
Cena said the average daily volume of local vegetables—mostly highland varieties like lettuce and cabbage—that were being traded at the post reached 150 to 200 tons.
Metro, Calabarzon markets
These are being distributed to nearby provinces in Calabarzon (Cavite, Laguna, Batangas, Rizal and Quezon) region, Metro Manila and parts of Bicol region. He said at least half of this volume was being transported daily to the country's capital.
Ompong destroyed close to P200 million worth of high-value crops in Benguet, triggering shortage of supply and pushing prices in Metro Manila markets.
The increase was also caused by the delay in delivering supplies due to damaged roads.
Roberto Gajo, Quezon provincial agriculturist, said vegetable farms in other parts of the province could also help supply Metro Manila because these were producing more than enough for local consumption.
The trading post is open 24 hours for transactions between local farmers and traders.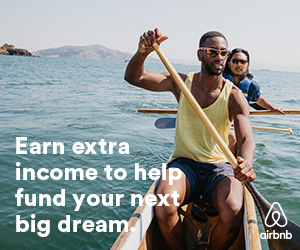 SPPAQ posts a public notice on the prevailing price of vegetables at the trading post and maintains a Facebook account where daily trading prices are announced.
At the trading floor on Thursday, SPPAQ was buying siling labuyo at P500 a kilogram; cabbage, P100; carrot, P200; broccoli, P180; pumpkin, P20; and tomatoes, P43.
Price guide
The price notice serves not only as a guide to buyers but also to protect vegetable farmers from unscrupulous middlemen and traders who want to haggle with the farmers for a much lower price for their produce.
"The farmers cannot be fooled because they know the prevailing price at the trading post," Cena said. — DELFIN T. MALLARI JR.
Inquirer calls for support for the victims of typhoon Ompong
Responding to appeals for help, the Philippine Daily Inquirer is extending its relief to victims of the recent typhoon Ompong.
Cash donations may be deposited in the Inquirer Foundation Corp. Banco De Oro (BDO) Current Account No: 007960018860 and Swift Code: BNORPHMM.
Inquiries may be addressed to Inquirer's Corporate Affairs office through Connie Kalagayan at 897-4426, ckalagayan@inquirer.com.ph and Bianca Kasilag-Macahilig at 897-8808 local 352, bkasilag@inquirer.com.ph.
Subscribe to INQUIRER PLUS to get access to The Philippine Daily Inquirer & other 70+ titles, share up to 5 gadgets, listen to the news, download as early as 4am & share articles on social media. Call 896 6000.