Expect to 'grrr' in 'Ber' months: 2 bridges closing
Motorists in Manila and San Juan as well as nearby cities should brace themselves for heavier traffic during the so-called "Ber" months with the closure of two bridges for rehabilitation.
Starting Sept. 15, the Old Sta. Mesa Bridge at the boundary of Manila and San Juan, and a portion of the two-lane Nagtahan-Mabini Bridge connecting Paco and Sta. Mesa districts will be off limits to vehicles.
The rehabilitation of the 40-meter Old Sta. Mesa Bridge, which serves around 8,000 vehicles daily, is expected to take at least seven months. It is part of the Metro Manila Skyway project that will connect the North and South Luzon Expressways.
Retrofitting
The southbound lane of the Nagtahan-Mabini Bridge will be closed to traffic between 11 p.m. and 5 a.m. for four months to undergo retrofitting.
The closures are expected to affect some 3,800 vehicles per hour (500 for Sta. Mesa and 3,300 for Nagtahan), according to the Metropolitan Manila Development Authority (MMDA). This is equivalent to around 2 kilometers worth of traffic channeled to narrow, flood-prone streets in Manila.
MMDA General Manager Jojo Garcia advised motorists who regularly use the two bridges to add 30 minutes or an hour to their expected travel time.
"We can no longer wait (for better timing) because even the long-term solutions would also be delayed," Garcia explained.
"Look at what happened to Otis Bridge. After all the vacillating on whether to close it, it just collapsed," he added.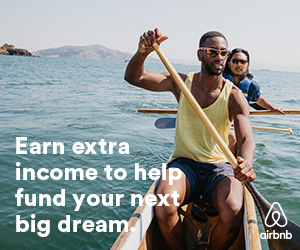 Alternative routes
Earlier this year, the MMDA shut down for repairs the four-lane bridge in Manila after one of its girders sunk under the weight of vehicles passing through it daily.
In the meantime, the agency advised motorists to take alternate routes which it had also declared "no-parking zones."
For those going to Sta. Mesa, they could take Lubiran Street, F. Magsaysay Boulevard, Hoover Street or F. Blumentritt Street, all in Manila.
For those going to San Juan, they could traverse R. Magsaysay Avenue in Manila or G. Araneta in Quezon City.
According to a 2017 study by the Boston Consulting Group, Filipino commuters spend an average of 66 minutes stuck in traffic daily. —KRIXIA SUBINGSUBING
Subscribe to INQUIRER PLUS to get access to The Philippine Daily Inquirer & other 70+ titles, share up to 5 gadgets, listen to the news, download as early as 4am & share articles on social media. Call 896 6000.