News Briefs
DOH plans Dengvaxia presentation to ease parents' fears
Health Secretary Francisco Duque III said Wednesday the Department of Health would come out in the next two weeks with information on Dengvaxia to ease parents' fears, especially in light of the Public Attorneys Office's (PAO) claims that the dengue vaccine caused the deaths of mostly young students.
Duque said the PAO's findings were "usual to other infectious diseases."
About 900,000 schoolchildren were vaccinated with Dengvaxia, 113 of whom later died. But these deaths, he said, were either due to dengue, cancer and other diseases, which are "the same causes of deaths in populations that were not given Dengvaxia." —JOVIC YEE
Immigration board denies Sister Fox's appeal
The Bureau of Immigration (BI) has affirmed its earlier decision to deport Australian missionary Patricia Fox, Justice Secretary Menardo Guevarra said Wednesday.
"Fox's motion for reconsideration was denied by the BI (board of commissioners)," Guevarra told reporters, adding the decision may still be appealed to the DOJ or the Office of the President. —JEROME ANING
Bato's 'kill joke' earns him applause in Dapitan
DAPITAN CITY—Bureau of Corrections chief Ronald "Bato" dela Rosa drew applause from people here on Tuesday after he advised law enforcement authorities on how to beat the narcotics problem.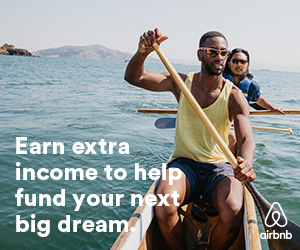 After he was introduced as one of the senatorial candidates of the regional party Hugpong ng Pagbabago, the former Philippine National Police chief made fun of the names of retired Army Gen. Alexander Yano, whose name can be translated to "simple" in English, and Rep. Seth Frederick Jalosjos, whose nickname is "Bullet."
"If you're having a 'simple' problem with drugs that Yano could not solve, turn to Bato (rock). If the problem persists, turn to Bullet (bullet)," Dela Rosa said. —JULIE ALIPALA
GMA: Impeach complaints vs SC justices need numbers
Speaker Gloria Macapagal-Arroyo on Wednesday said that while lawmakers could file impeachment complaints in the House of Representatives against any constitutional official, securing the support of their colleagues would be another story.
She made the remarks a day after the House referred to its justice committee the complaints filed by opposition lawmakers against seven Supreme Court justices who booted out Chief Justice Maria Lourdes Sereno.
"Any citizen has the right to invoke the constitutional provision on impeachment, but as to whether it will prosper, that is another question," Arroyo told reporters. —MARLON RAMOS
Subscribe to INQUIRER PLUS to get access to The Philippine Daily Inquirer & other 70+ titles, share up to 5 gadgets, listen to the news, download as early as 4am & share articles on social media. Call 896 6000.