Duterte declares Aug. 21 a holiday for Eid'l Adha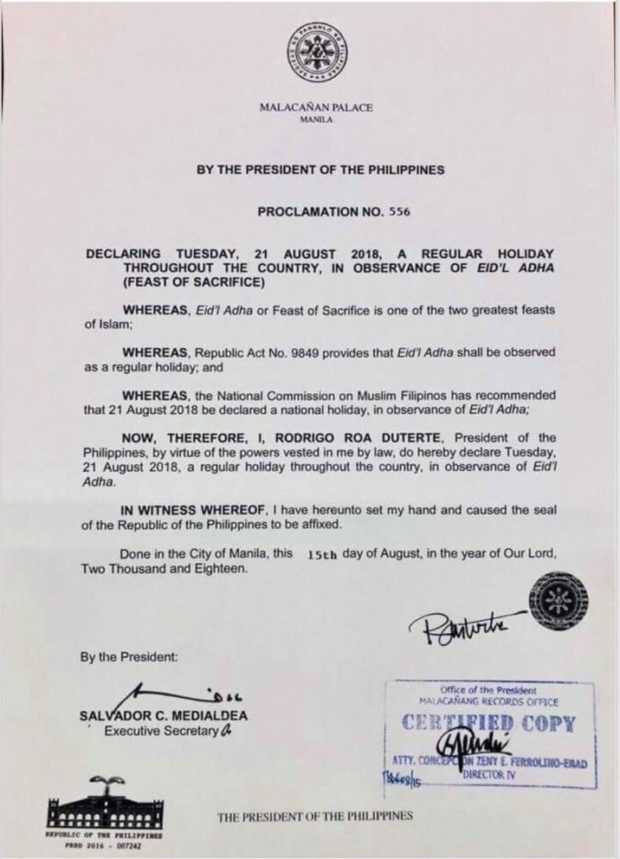 President Rodrigo Duterte has declared August 21 as a regular holiday nationwide in observance of Eid'l Adha or the Feast of Sacrifice.
Executive Secretary Salvador Medialdea, by the authority of the President, signed Proclamation 556 released on Wednesday.
"The National Commission on Muslim Filipinos has recommended that August 21, 2018 be declared a national holiday, in observance of Eid'l Adha," the proclamation read.
August 21 is also an annual non-working holiday to commemorate the death of former senator Benigno Aquino Jr. /je
Subscribe to INQUIRER PLUS to get access to The Philippine Daily Inquirer & other 70+ titles, share up to 5 gadgets, listen to the news, download as early as 4am & share articles on social media. Call 896 6000.