Pangasinan floods persist
Sun shines brightly but many villages remain submerged in up to 6.5 feet of floodwater
CALASIAO, Pangasinan — Despite good weather in the last two days, several villages here and neighboring Dagupan City remained heavily flooded on Sunday, disaster response officials said.
In this town, 24 villages remained submerged in up to 6.5 feet of floodwater. At least 321 families had been staying at Calasiao Sports Complex since last week.
The water had been receding very slowly, Joseph de la Cruz of the town's disaster risk reduction and management office said, although main roads connecting Calasiao to the cities of San Carlos and Dagupan and the towns of Sta. Barbara and Malasiqui were now passable to all types of vehicles.
The flooding had been attributed to a swollen Marusay River, which overflowed after the rains dumped by the southwest monsoon last week filled the Sinocalan River.
Downstream
The water rushed downstream, overtopping dikes in its path.
As of 11 a.m. on Sunday, the water level at Marusay River was 10 feet, which was way above its critical level of 6.2 feet.
The Marusay River flows to the Pantal River in Dagupan, where 24 of its 31 villages remained flooded.
On Sunday, the roads around Dagupan were passable but residents from interior villages still waded in floods or rode in hand tractor-drawn trailers to reach the city center.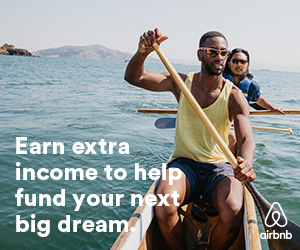 Dagupan floods have been aggravated by high tide from the Lingayen Gulf, slowing the flow of floodwaters to the gulf.
Dam worries
The lingering floodwaters made some residents worry about the possibility that San Roque Dam in San Manuel town would soon open its spillway gates to release excess water.
But as of 8 a.m. on Sunday, the dam's water elevation was 275.27 meters above sea level (masl), still 4.73 meters below its normal high water level of 280 masl.
The dam can accommodate water up to 290 masl.
Longest river
Odette Rivero, spokesperson for the National Power Corp., which operates the dam, said there was no compelling reason for the agency to lift the spillway gates.
She also said water released from the dam flowed to the Agno River, which cut through 16 Pangasinan towns and cities before exiting to the Lingayen Gulf.
Agno River, the province's longest river, is "hydrologically independent," or was not connected to the Sinocalan River.
As of Sunday afternoon, officials here and in Dagupan have not announced yet whether classes will be suspended on Monday.
Flooding destroyed hundreds of millions of pesos worth of crops in Pangasinan and other Central Luzon provinces.
Silted waterways
At least 156 villages in Central Luzon had been flooded when monsoon rains and the effects of two tropical depressions and a tropical storm cut a wide swath of destruction in the region.
In Pampanga, at least 94 villages had been submerged in floods while up to 4 feet of floodwaters swept through villages in the provinces of Tarlac, Nueva Ecija and Bulacan mostly because of swollen rivers.
The Department of Public Works and Highways had been urged to dredge the region's silted rivers, especially near the mouth of Pampanga River.
Authorities counted more than 500,000 people displaced by the flooding in the provinces of Bataan, Bulacan, Nueva Ecija, Pampanga, Tarlac and Zambales. Up to 19 houses were destroyed in landslides and flooding. —GABRIEL CARDINOZA INQ
Subscribe to INQUIRER PLUS to get access to The Philippine Daily Inquirer & other 70+ titles, share up to 5 gadgets, listen to the news, download as early as 4am & share articles on social media. Call 896 6000.