Please sing a new tune at Sona, Mr. President – UP chancellor
University of the Philippines (UP) Diliman Chancellor Michael Tan hopes that President Rodrigo Duterte will sing a "new tune" in his third State of the Nation Address (Sona).
At the "United People's Sona" protest at the UP Oblation Plaza just hours before Duterte's speech, Tan said he expects Duterte to bring new solutions and plans to the table instead of his usual tirades.
"Sana naman, may bagong tugtugin din, kasi napansin niya, two years na ng promises katulad ng ibang problems na sinabi niya na dati, six months, malulutas niya. Ngayon wala na," Tan told INQUIRER.net in an ambush interview.
WATCH: UP Diliman Chancellor Michael Tan on President Duterte's third SONA: "Sana naman, may bagong tugtugin din." #Sona2018 @inquirerdotnet pic.twitter.com/fvPInmDgcz

— Julius N. Leonen (@JLeonenINQ) July 23, 2018
"He rose into power based on (his promises) on the (war on) drugs and law and order, corruption. Medyo hindi na-deliver. For his own sake, I hope he has new songs to sing," the UP Diliman chancellor said.
On the other hand, Tan also expressed hopes that a united opposition against Duterte would remind him that more Filipinos are becoming dissatisfied with his leadership.
"Minsan, iniisip niya na mataas ang rating niya eh. Ratings do not capture discontent and disowning," Tan said.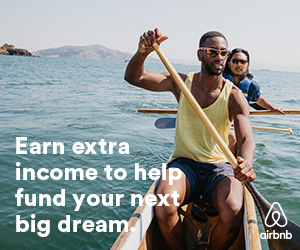 "Parang Emperor's New Clothes lang iyan. Akala niya ang ganda ng suot niya, and no one dares to remind him," he added.
JUST IN: The entire Makabayan bloc has joined the anti-Duterte rallies at UP Diliman #Sona2018 @inquirerdotnet pic.twitter.com/raErsFtb0W

— Julius N. Leonen (@JLeonenINQ) July 23, 2018
Meanwhile, ACT Teachers Rep. Antonio Tinio, together with the Makabayan bloc, also joined the protests at UP Diliman. He claimed that President Duterte's push for federalism would let him consolidate power over all branches of the government.
Subscribe to INQUIRER PLUS to get access to The Philippine Daily Inquirer & other 70+ titles, share up to 5 gadgets, listen to the news, download as early as 4am & share articles on social media. Call 896 6000.