CHR urges BI to review deportation order
The Commission on Human Rights (CHR) urged the Bureau of Immigration (BI) to review its decision to deport Australian missionary Sister Patricia Fox.
The actions of Fox to participate in "political activities was not a crime, CHR spokesperson Jacqueline Ann De Guia said on Saturday.
"It is not a crime to do humanitarian work and service as part of a religious mission for poor and vulnerable communities," De Guia said in a statement.
"The right to join peaceful assemblies is a fundamental human right, which pertains to all persons regardless of context, race, nationality, etc.," she added.
De Guia also echoed the earlier statement of Fox's legal counsels that the deportation is a "dangerous precedent" to foreign human rights workers.
READ: Sister Fox's expulsion could set dangerous precedent for missionaries, lawyers warn
According to De Guia, Fox's deportation order would discourage other missionary workers from conducting humanitarian activities in the country.
"The principles of human rights must reign supreme when distinguishing between humanitarian work and perceiving something as political activity," she said.
"We must take to heart that the protection of human rights of all persons in the Philippines, including foreign nationals, is the duty of the government," De Guia added.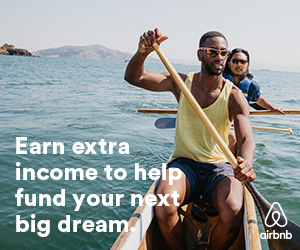 The BI ordered the deportation order to Fox on Thursday as it stated that the Australian missionary violated "the limitations and conditions in granting the missionary visa … and order her deportation to Australia, subject to her submission of all appropriate clearances."
READ: BI orders deportation of Sister Fox
The deportation, however, would be temporarily held off if Sister Fox's camp files a motion for reconsideration before the deadline.
"According to the Omnibus rules, (deportation) order is final and executory within thirty days unless a motion of reconsideration is filed," BI spokeswoman Dana Sandoval said.
"If they will file a motion for reconsideration, according to the Omnibus rules, they should file it in 30 days," she said.
READ: Deport Sister Fox within 30 days — Immigration
Fox was arrested in April by agents of the BI.
Fox is an Australian citizen living in the Philippines for more than a decade. She came to the country as a lay missionary of the Congregacion de Notre Dame de Sion (Congregation of Our Lady of Sion), a Roman Catholic religious group.
READ: BI confirms arrest of Australian nun
Subscribe to INQUIRER PLUS to get access to The Philippine Daily Inquirer & other 70+ titles, share up to 5 gadgets, listen to the news, download as early as 4am & share articles on social media. Call 896 6000.