Casilao says admin was 'vindictive' in deporting Sister Fox
Anakpawis Rep. Ariel Casilao urged the people on Friday to condemn the order by the Bureau of Immigration (BI) to deport Australian nun Patricia Fox, as he accused the administration of President Rodrigo Duterte of "vindictiveness" and "insecurity" with the likes of Fox.
On Thursday, the BI said the 71-year-old missionary violated "the limitations and conditions in granting the missionary vis and ordered her deportation to Australia, subject to her submission of all appropriate clearances."
The Immigration also found her an "undesirable alien" and ordered her inclusion in the agency's Blacklist therefore barring her re-entry into the Philippines.
READ: BI orders deportation of Sister Fox
Casilao said those who are "jumping with joy" on the deportation of Fox are those "who are in the establishment that exploits without let up workers, poor and landless farmers, indigenous people, urban poor and the middle section."
"A shout out to the Duterte government that once more used its power to run after personalities championing the rights of the poor, powerless, neglected and the marginalized, who are reeling from its anti-people policies like the TRAIN Law, Oplan Tokhang and all-out counterinsurgency war," he added in a statement.
The progressive lawmaker also accused the Duterte administration of vindictiveness in allowing the deportation of the peasant advocate, saying the BI order "clearly brushed off testimonies of various sectors and even partner church denominations she has worked with and served for the past 27 years as missionary worker."
READ: Sister Fox: Missionary work for poor, not for partisan agenda
"The Duterte government does not have the moral authority to deport her. Her deportation for championing the poor is in sharp contrast with the Duterte government's treatment of its officials who were involved in corruption, like Wanda Teo (DOT), Vitaliano Aguirre (DOJ), Nicanor Faeldon (BOC), Jose Gabriel La Viña (SSS), Celestina Dela Serna (PHILHEALTH), among others. They were just transferred to lucrative offices instead of being permanently barred from government," the lawmaker said in a statement.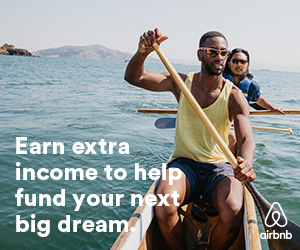 Moreover, the deportation order "only confirmed the insecurity of this government with the likes of Sr. Pat Fox who, despite government harassment, never ceased to practice her advocacy for the welfare of the masses of peasants, workers, indigenous people and urban poor who are often victims of Duterte's anti-people measures from Train Law, Oplan Tokhang to anti-insurgency campaign," Casilao said.
"Anakpawis is urging the faithful who just like Sr. Pat Fox practices the teachings of the church to serve the poor to condemn the Duterte government's influencing the BI to issue the deportation order. They should continue her advocacy," he added in his statement.  /muf
RELATED STORY: BI insists: No 'crackdown' on foreign missionaries
Subscribe to INQUIRER PLUS to get access to The Philippine Daily Inquirer & other 70+ titles, share up to 5 gadgets, listen to the news, download as early as 4am & share articles on social media. Call 896 6000.