Marine animal rescuers race against time to save dolphin
ALAMINOS CITY — Marine conservationists are in a race to save "Tala," hoping it would become the first stranded dolphin to survive in this part of the country.
On Carias Island in the Hundred Islands National Park, the Bureau of Fisheries and Aquatic Resources has prepared a floating cage where Tala will be transferred from a tank at its station in Lucap wharf here.
The 1.8-meter rough-toothed dolphin was found on Bolo beach on July 2 and was taken by the Alaminos City tourism staff to the station where it underwent treatment and rehabilitation.
Ample space
But Lemnuel Aragones, president of the Philippine Marine Mammal Stranding Network (PMMSN), said it would be better for Tala to stay in a floating cage at sea where it would have ample space to swim or move around.
The PMMSN is a nongovernment organization engaged in rehabilitating stranded marine mammals.
Aragones inspected the cage on Tuesday and brought along workers from the Ocean Adventure theme park in Zambales province to ensure that the cage design was safe before Tala's transfer there on Friday.
If the dolphin makes it, Tala (named after a BFAR student-trainee from Lebanon), will be the first stranded mammal to survive its rescue.
Last year, a Risso's dolphin died after two weeks of rehabilitation. In 2016, a melon-head dolphin died at the BFAR station after two weeks of treatment. That same year, a rough-toothed dolphin that beached in Ilocos Sur province also died.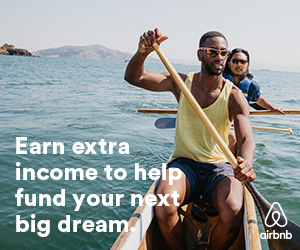 'Hottest spot'
Aragones said the Ilocos region was the "hottest spot" for marine mammal stranding, topping all regions every year since 2005 when the network was organized.
Almost 700 stranded dolphins have been recorded by the group.
Tala has been eating well, consuming up to six kilos of fish daily, but Aragones said it was still early to tell if she was healthy enough to be released.
"Assessing stranded marine mammals is on a day-by-day basis. While Tala has slightly improved, we cannot say yet if it will survive," he said.
Tala's respiratory rate is not stable.
"Sometimes it is OK, sometimes it is not," Aragones said.
Aggressive
Tala has also become aggressive, making it difficult for caretakers to give it medication and for the veterinarian to take blood for testing.
"Being aggressive is both positive and negative development. Positive because we know that Tala is already active, but negative because it is difficult to give the medications," he said.
Contrary to perceptions that dolphins are friendly to humans, "they are wild animals," he said.
Subscribe to INQUIRER PLUS to get access to The Philippine Daily Inquirer & other 70+ titles, share up to 5 gadgets, listen to the news, download as early as 4am & share articles on social media. Call 896 6000.