Gov't workers receive P832M in bonuses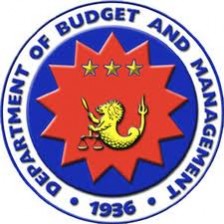 MANILA, Philippines—The Department of Budget and Management (DBM) has released P832 million for the performance-based bonuses (PBB) of some 18,000 government employees.
Budget Secretary Florencio B. Abad on Thursday said in a statement the bonus had been made available to 18,195 workers in 26 government-owned and -controlled corporations (GOCCs), three state colleges and universities (SUCs), and five Malacañang offices.
"We commend all agencies and GOCCs that successfully complied with their requirements, and whose employees were among the first to receive their PBB," Abad said.
Of those whose PBB has been released, the biggest groups in terms of the number of recipients are the Social Security System (4,524 employees), Development Bank of the Philippines (2,386), Government Service Insurance System (2,345), Manila International Airport Authority (1,158) and the Office of the President (1,081).
The smallest groups were Philippine Sugar Corp. (five), Landbank Countryside Development Corp. (nine), Film Development Council of the Philippines (15), PNOC-Renewables Corp. PNOC-RC (16) and Masaganang Sakahan Inc. (17).
In terms of the average payout, the biggest amounts went to employees of PNOC-RC (P90,000 each), Philippine Deposit Insurance Corp. (P89,754), PSC (P80,976), Power Sector Assets and Liabilities Management Corp. (P72,883), and National Development Co. (P68,961).
"I enjoin other agencies and departments to complete their submissions to the DBM," Abad said. "This will allow us to facilitate the release of their PBBs and, ultimately, ensure that their employees receive the bonuses due them."
The PBB is one of the components of the administration's performance-based incentive system (PBIS), which recognizes and rewards exemplary performance in government.
Under the PBIS, qualified agencies that submitted all compliance reports on time would be assessed, provided that they meet at least 90 percent of their targets for the year.
Agencies are also required to fulfill all the good-governance conditions set by the Inter-Agency Task Force on the Harmonization of the National Government Performance Monitoring, Information and Reporting Systems.
Abad said departments and agencies that were qualified for the PBB needed to establish grievance mechanisms that would allow them to respond to their employees' feedback.
"Because the PBB is a new initiative, we have much to learn about implementing it with greater efficiency," he said.
Subscribe to INQUIRER PLUS to get access to The Philippine Daily Inquirer & other 70+ titles, share up to 5 gadgets, listen to the news, download as early as 4am & share articles on social media. Call 896 6000.