UNA: COA report a 'desperate act'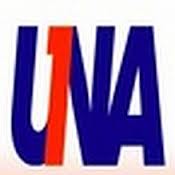 CAVITE, Philippines — The United Nationalist Alliance (UNA) coalition on Thursday slammed the Commission on Audit (COA) report tagging one of its leaders, Senate President Juan Ponce Enrile, and Senate President Pro Tempore Jose "Jinggoy" Estrada in an issue on the allegedly questionable use of their Priority Development Assistance Fund (PDAF).
In a statement, UNA secretary general and Navotas Representative Toby Tiangco called the report an "act of desperation."
He said that the Liberal Party (LP) "embraced the discredited practices of the Arroyo regime of harassing political enemies with trumped up allegations which will not stand in court of law."
"The demolition work against UNA leaders has intensified because the LP cannot deny what is happening on the ground: big crowds are attending UNA rallies and sorties, while their political events are 'nilalangaw' (low turnout)," he said.
Enrile and Estrada, along with Senator Ramon Revilla Jr. and then Buhay Representative Rene Velarde, were tagged in COA's report which questioned the use of the four officials' pork barrel funds for a supposedly bogus non-government organization back in 2011.
Although Enrile and Estrada were not candidates for the midterm elections, Tiangco said that it was clear that the COA report was meant to hit their leaders.
"Senate President Juan Ponce Enrile and Senate President Pro Tempore Jinggoy Estrada are not candidates. But they are leaders of UNA, and the clear intent is to hit our leaders hoping it would affect UNA candidates," said the UNA official.
Why now
Senator Gregorio Honasan was curious as to why, if the alleged anomaly happened back in 2011, "bakit ngayon lang? (why only now) "
"Kaduda-duda ang timing. Hindi nakakapagtaka na nagkakainitan at personalan na," he said.
(The timing is dubious. It's not surprising that they're engaging in negative campaigning.)
He and Nancy Binay agreed that COA should come up with proof that the officials' pork barrels were indeed used by a bogus NGO.
"In the first place, sure ba na bogus yung pinagdalhan ng PDAF? " she asked.
Honasan said it would not surprise him if more officials are soon caught in such issues and added he was "certain, walang PDAF sa aking pamamahala ang napunta sa bogus na NGO."
Enrile, Estrada can defend themselves
Enrile and Estrada were sure to be able to answer the allegations, said Zambales Representative Milagros Magsaysay who warned the Aquino administration that it should first resolve pending issues before making accusations.
"Mas marami kaming pwedeng ibatong issues which they have to account for just like the unliquidated cash advances of various government agencies, the Luneta hostage crisis, and the fund used in the tourism department's plagiarized slogans," she said.
Subscribe to INQUIRER PLUS to get access to The Philippine Daily Inquirer & other 70+ titles, share up to 5 gadgets, listen to the news, download as early as 4am & share articles on social media. Call 896 6000.