UNA to 3 common candidates: Don't leave us hanging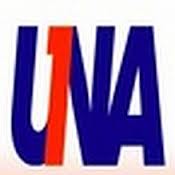 MANILA, Philippines—In campaigns—like in love—there's no substitute for the real thing.
The three common candidates of the two ruling political groups would no longer be allowed to send proxies to the coming campaign sorties of the United Nationalist Alliance (UNA), according to its campaign manager Toby Tiangco.
Tiangco said the three should decide once and for all if they would appear in UNA's events or just decide to exclusively go with the Liberal Party (LP) coalition.
The common bets—Grace Poe-Llamanzares and senators Francis Escudero and Loren Legarda—could not keep on having the best of both worlds, Tiangco said.
Vice President Jejomar Binay earlier said that if the common candidates would keep on ignoring UNA's sorties, they are likely to be dropped from the coalition's roster.
All three were absent from UNA's proclamation rally, but Legarda was allowed to send her father, Antonio, as proxy while Llamanzares sent her son Brian and cousin Sheryl Cruz. Escudero sent no one.
According to Tiangco, he does not want the three candidates, who have accepted the UNA's decision to adopt them, to treat the party as second fiddle.
If the candidates would not appear in the next sorties, he said UNA won't put up their posters. There would be no proxies either, especially if the UNA event would not even coincide with an LP rally.
But he added that his decision could still be overturned by the UNA's three bigwigs—Vice President Jejomar Binay, Senate President Juan Ponce Enrile and former President Joseph Estrada.
Tiangco also said in a separate statement on Thursday that the common candidates should not keep the UNA guessing and should make a firm commitment to attend its events.
"If we are not important to them, then they should say so and not leave us hanging," he said.
The candidates must treat equally the two parties it agreed to join, he said.
"They should not have the best of both worlds. It's unfair to us especially our solid UNA candidates who are campaigning hard in the provinces," he said.
"The nine other candidates of UNA are laboring under the hot sun to reach out to the people," Tiangco added.
Tiangco also said that in the case of Escudero, the latter should have known that it would be proper to send a representative to the UNA proclamation rally.
It was an apparent response to Escudero's statement that he was unaware he could have sent a proxy to the UNA proclamation rally.
"Basic etiquette, respect and courtesy dictate that if you cannot make it to an important event where you are expected to attend, you should send a proxy. The one who invited you need not request for a proxy," Tiangco said.
He said Escudero could have sent his mother, who is running as Sorsogon representative.
"If Loren can send her 80-year-old father, why can't Chiz send his mother?" he asked.
Escudero earlier offered to send a video message to the UNA event, but Tiangco rejected this, saying he did not think the idea gave enough respect to the party given the concessions it extended to the common candidates.
One of the concessions was an offer to move the time of the group's proclamation rally in Cebu to allow them to attend both the LP and UNA events. But the three did not agree, saying they may not have enough time to fly to Cebu.
Tiangco also said that Llamanzares and Legarda, who met with UNA leaders before the proclamation rally, had committed to attend the group's future events.
"But their recent statements and actions have left UNA no recourse but to ask them to make a public commitment to join UNA events," he said.
He disclosed that UNA's announcement of Legarda's inclusion in its slate was made at a specific date and time upon her request, to follow the advice of her feng shui adviser.
Subscribe to INQUIRER PLUS to get access to The Philippine Daily Inquirer & other 70+ titles, share up to 5 gadgets, listen to the news, download as early as 4am & share articles on social media. Call 896 6000.