In 18th year, PhilHealth expands coverage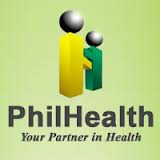 MANILA, Philippines—Members of PhilHealth who have heart problems can now undergo treatment under the national health insurance program following the expansion of a package that previously covered only a few diseases.
Health Secretary Enrique Ona announced during PhilHealth's 18th anniversary at Edsa Shangri-La Manila in Mandaluyong City on Thursday the release of the expanded Case Type Z Benefit Package, which now covers "catastrophic" illnesses such as severe coronary heart disease, congenital heart defects, and ventricular septal defects (holes in the ventricles of the heart).
Alexander Padilla, PhilHealth executive vice president and chief operating officer, said the package, which was released in July last year, previously covered treatments for breast and prostate cancer and leukemia in children; and dialysis only.
Under the expanded package, those with severe coronary heart disease can consume up to P550,000 for the coronary artery bypass surgery; those with congenital heart defects up to P320,000; and those with holes in the ventricles of the heart up to P250,000 in selected accredited hospitals.
Members with cervical cancer can also consume up to P120,000 for their treatment; and those who wish to undergo a prosthetic surgery for the lower limbs up to P15,000 per limb.
Ona said that authorities were also looking at the possibility of adding other sicknesses to the package in the future, and looking at ways to expand and partner with other accredited hospitals.
"As I said, we are still starting. We are still looking at the kinds of sicknesses that (Filipinos get inflicted with) and the costing in other hospitals," he said.
In pursuance of this mandate, PhilHealth is tasked to ensure a sustainable national health insurance program, including an expanded government subsidy for the enrolment of the poor and the creation of local health service delivery system to all members.
In its 18th year, PhilHealth aims to rally the entire nation through the PhilHealth-DOH Nationwide Run to stage a push toward bringing universal healthcare into a reality.
The nationwide run on Sunday marks PhilHealth's 18 years of service to the Filipino people, having been established in 1995. The event's simultaneous gunstarts across 18 sites in the country emphasize the need for unity in aim and spirit.
In support of the country's efforts toward achieving the Millenium Development Goals of reducing child mortality and improving maternal health, proceeds from the event will be used to support national and regional institutions promoting the protection of mothers and children in the country. The national beneficiary of the PhilHealth Run 2013 is the Philippine Children's Medical Center. The local beneficiaries vary per region.
RiteMed, the country's leading uni-branded medicine, hosted Thursday's press conference announcing PhilHealth's thrust. RiteMed has an extensive portfolio of products for cardiovascular, respiratory, endo-metabolic, anti-infectious diseases, among others. In 2011, it started a campaign to push for the people's right to health.