PhilHealth hikes subsidy for kidney transplants
By
Tina G. Santos
Philippine Daily Inquirer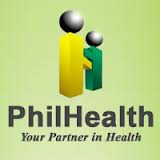 MANILA, Philippines—The Philippine Health Insurance Corp. (PhilHealth) will now subsidize the cost of a kidney transplant for a member or dependent suffering from end-stage renal disease up to the tune of P600,000.
"We are affording every member and dependent with kidney failure the chance to enjoy a superior quality of life. We are now subsidizing the full cost of a kidney transplant procedure, up to P600,000," said Dr. Eduardo Banzon, PhilHealth president and chief executive officer in a statement.
"This is our way of giving every member considerably greater value for money. They will be entitled to a P600,000-benefit in return for premium contributions as low as P2,400 per annum or less than P7 per day by January 1, 2013," Banzon said, adding that the subsidy is PhilHeath's single largest benefit payment ever.
According to him, PhilHealth has members as young as 23 years old with chronic kidney disease.
"While they have their whole lives ahead of them, they have to undergo constant dialysis. Some of them die young. Hopefully not anymore with this new benefit," he said.
Some 12,000 Filipinos develop kidney failure every year, or 120 per one million population. They have a mean age of 53 years, and six out of 10 of them are male, according to the National Renal Disease Registry.
Despite being the "gold standard" of care for patients with end-stage renal disease, Banzon said, less than a thousand kidney transplants are performed in the country every year, largely due to the steep cost of the procedure.
With the P600,000-benefit payment, Banzon sees a dramatic increase in life-saving kidney transplants in the months ahead.
Before Philhealth unveiled the large subsidy for every low-risk kidney transplant, the national health insurer covered only up to eight percent of the total medical bill for the procedure.
"With this new benefit, our members and dependents with kidney failure, especially those from poverty-stricken households, can readily avail of a transplant procedure, and look forward to more productive and fuller lives," Banzon said.
The PhilHealth benefit is available in specialized centers with proven capabilities to provide first-rate kidney transplant services and care: the National Kidney and Transplant Institute in Quezon City, Vicente Sotto Memorial Medical Center in Cebu City, Southern Philippines Medical Center in Davao City, and the Davao Regional Hospital in Tagum City.
"These centers have excellent track records of more than 98 percent survival rates for kidney transplant patients," Banzon said.
He added: "We are balancing high-quality service with accessibility. We're starting with only four centers where members can avail of the benefit, but we have at least one facility each in Luzon and the Visayas plus two in Mindanao. We may add to the four later on."
"The four centers will apply the No Balance Billing Policy with respect to kidney transplant patients from families earning P30,000 or less annually. Patients will not be charged extra expenses on top of what PhilHealth pays. The P600,000-benefit already covers everything, including medication, hospitalization and professional fees," Banzon said.
The leading causes of kidney failure among Filipinos are diabetes, inflammation of the kidneys and high blood pressure.
To stay alive, patients with end-stage renal disease have only two treatment options–lifetime dialysis or a one-time kidney replacement.
Owing to the high cost of both options, some 25 percent of Filipinos with kidney failure die every year without receiving any treatment.
"The P600,000-benefit package also makes economic sense. Over time, both patient and PhilHealth end up spending a lot more to support lifelong dialysis," Banzon pointed out.
At present, PhilHealth subsidizes a maximum of 45 sessions per year of dialysis.
Follow Us
Recent Stories:
Tags: Health , health insurance , Organ transplants , Philhealth